1)What team is the biggest rebuilding project in the game?

Chris Sanner - Is there anyone else other than Miami? The Marlins have a horrendous farm system, their pro team isn't any good, and they've got a shiny new stadium that sits mostly empty half the time. There's a lot to like about Miami, starting with the cool stadium -- but the big problem with the Marlins is that the small budget and limited reserves coming up through the farm system means that any realistic rebuilding effort will take a couple of years. In terms of having the biggest mountain to climb, the Marlins probably are it.

Millennium - You are going to need a couple of years and a lot of shrewd moves to get the Milwaukee Brewers back to any type of prominence in the NL Central. Braun is on the wrong side of 30 and is owed 58.7 million over the next 5 years, not to mention he wants to play 'Close To Home' in the new morale system (home is California, not America's Dairyland unfortunately). Past that the only talent they have is an average defensive catcher that needs to be resigned, a closer with velocity issues, and a second baseman who may have plateaued already. If you wait a roster update or two you may get a upgrade to Jonathan Villar, but as it stands he's a speedy shortstop that can't get on base. Their two best prospects are an injury prone closing pitcher and an 18 year old catcher that won't sniff the big show for 5-6 years. Trade Braun and get to scouting because you are going to need an influx of impact talent to get anywhere with the Cubs, Cards and Pirates looking to control that division for the immediate future.

Ben Vollmer: Without a doubt, this years biggest rebuilding project is the Philadelphia Phillies. They finally have a formidable farm that will help lead them to the future, but their major league roster is still littered with former stars who probably couldn't find their way on any other MLB roster. That said, they do have a few exciting players to hold your interest (third-base slugger Maikel Franco and speedy outfielder Odubel Herrera) while the farm system matures a bit. The pitching staff is just good enough to pull some wins together, but don't be surprised when the bullpen blows a dozen or so games over the course of the season.

Mike Lowe - There are quite a few teams in need of a rebuild, but instead of rehashing a lot of what others have already said, I'd recommend people giving themselves a new challenge such as a middle-of-the-road team where you could easily go in either direction instead of only building up. This could be a team that just missed out on the playoffs last year, and maybe didn't sign a big-name free agent, for instance. Personally, I like to choose a team that would be most likely to up-and-fire their GM on Opening Day, so for me this year it's either the Nationals or Marlins (who don't technically have a GM position).
2)What free agents do you think are the best available in the game?

Chris Sanner - Depending on the stage your organization is in, there are a few really good options out there. For a short term hole plug in your rotation both Cliff Lee (83 ovr) and Mark Buehrle (80 ovr) are out there. They're both 37, so a year or two year contract would help fill a rotation slot for some teams. Tommy Hunter at 77ovr is 29 years old and could be a good middle to bottom of the rotation guy. And if you need a shortstop on a discount, both Ian Desmond and Everth Cabrera are young and available.

Millennium - Legends! Turn it on and sign them all! Seriously though - take a look at guys that can specialize and/or grow for you. CF Jordan Schaefer is a speed demon (98 SPD) that can help you both on the bases (99 STL) and as a late inning defensive replacement (86 RCT). SS Garret Ratto can play all 4 infield spots and is a B potential (something that could help down the road). RP Yoervis Medina has a great repertoire of pitches (including a monster curve) and his 72 overall is taking a hit due to his 30 BB/9 rating (which doesn't affect a human pitching with him). He is mid-70's for H/9, K/9 and HR/9 and will help a bad bullpen in a hurry. Last - Look for a starting pitcher by the name of Felix Mejia. He is a 70 overall with 93 stamina, 81 K/9, and a B potential at the age of 19! He can be slipped in a a bottom of the rotation starter, or you could get him some seasoning at AAA before smacking him in the middle of your staff for good.

Ben Vollmer - Giving Cliff Lee half a season to finish off his career could be interesting, especially if you're running a playoff contender. Keeping him healthy and his skills afloat might be a task, but the reward is there for someone who will only impact your budget for a single year. Everth Cabrera is another interesting name, but hasn't shown anything impressive since his suspension a couple of seasons ago. There are plenty of players to fill a niche, but none that stand out as a building block for even the worst of teams in the MLB.

Mike Lowe - I try not to sign FAs in franchise mode until the offseason as the AI (still!) does not sign FAs during the season in franchise mode. It seems unfair to me, so I wait until the offseason like the other teams.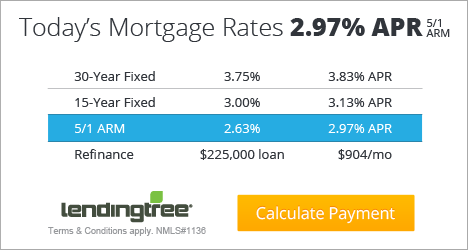 3)If you had to play as one organization with default rosters in MLB The Show 16, it would be....?

Chris Sanner - I'm a homer but give me the Rangers. A lot of great young talent, a great rotation in the game (Hamels and Darvish at the top?) and a lineup with plenty of pop. There's just a lot to like about the organization, including a pretty well stocked farm system to top it all off.

Millennium - Barring myself from picking my Orioles, I would say the Twins. The combination of watching Buxton, Sano and Rosario grow along with one of my favorite players in the game (Brian Dozier) make Minnesota intriguing to me. The pitching needs a front line starter, and the bullpen probably needs another strong matchup lefty, but the Twins would provide a good mix of challenge and existing talent. I would wait one more update to get Korean import Byung Ho Park to make that lineup a little more deadly.

Ben Vollmer - The Cubs win this category for two years in a row. They have a lineup filled with young talent, a fun rotation with Arrieta being one of the best turnaround stories in the last several years and the best manager in baseball in Joe Maddon. What's not to like? They also have one of the best stadiums in baseball (which is a huge deal for those of us who play the majority of our franchise games) and a farm system that continues to stand out.

Mike Lowe - I'll be playing with either the Nationals or the Marlins, for the reasons stated above. I would also like to carry over my Tigers 162 games played franchise from last year, assuming a patch eventually fixes carryover saves.