MLB The Show 16: Which Players Give You The Most Trouble?
1. What pitcher gives you the most trouble in MLB The Show? Is there anyone you simply can't hit?

Chris Sanner - King Felix is and always will be the toughest pitcher for me to hit. I don't know why, but Hernandez just destroys me. I've only had one good game I can remember against the guy, and I'm always resisting the urge to change the level to beginner to have a cathartic shellacking -- because that wouldn't really count right?

Ben Vollmer: Are we allowed to say any side-armed pitcher in the game? Because any time I see a Darren O'Day type being put into the game, I chalk it up as an automatic out. I get up, go get a snack or a drink and come back when the inning is over. It's that bad. I also seem to struggle with fireball throwers like Matt Harvey. If a pitcher has a really good fastball/changeup mix, I'm in for a long day at the plate.

Jayson Young: My nemesis on the mound isn't a specific person, but instead, a particular pitch type: the changeup. I've never been able to hit changeups very well in any iteration of MLB The Show because my eyes and brain tend to process them as fastballs. I often swing too early or chase them out of the zone thinking it's going to be a fastball once the ball comes off the pitcher's fingertips. I can crush curveballs, smash sliders, and bust fastballs over the fence but changeups usually cause me to swing and miss.

Mike Lowe: Jose Fernandez was pretty tough when I faced him. Honestly though, the approach I use when batting provides some nice immunity to whoever it is on the mound. It's a simple thought process that has produced results.

Millennium: My biggest issue are always guys with 3/4 releases. Although he is top tier and expected to dominate, Chris Sale falls in the heart of this category. His drop down and outside arm angle wreaks havoc on my approach (which is to watch the release point of the pitch instead of the pitcher's wind up). Add into that the fact that he has one of the highest slider breaks (94 BRK) in the game AND it moves differently due to the aforementioned arm slotting, Chris Sale is far and away my biggest challenge when staring at the bump.

Chase Becotte: I'm going with Jesse Hahn and Michael Wacha here. Jesse Hahn is sneaky evil as his pitch-mix is diverse, and he has the threat of a high fastball with a insanely overpowered changeup. Michael Wacha's powers are up there as well, but I can get used to him over the course of a game as it's his release point that is the issue -- ball almost looks like it warps out of his hand. Josh Collmenter used to have superpowers with his overhead release, but he's slowly trended downward over the years. Also, I'm proud of all of you for not saying Pat Neshek -- don't give Pat the satisfaction.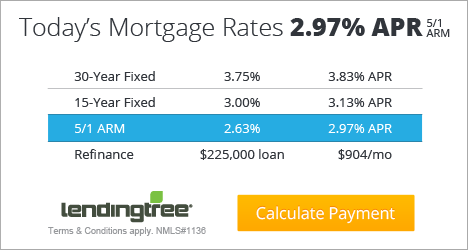 2. Similarly, what batter gives you the most trouble? Is there anyone who consistently hits you no matter what you do?

Chris Sanner: There are several guys who I've always struggled with, but none are actually all-star types. Kurt Suzuki, dating all the way back to his days in Oakland, is still my arch nemesis. Suzuki has only had one year where he hit over .300, and for the most part he's been pretty average, but for whatever reason the guy hits me and has continued to hit me well over the years.

Ben Vollmer: I freak out any time I see Freddie Freeman at the plate. He is tough to strike out, he has a good eye and can slam a bad pitch if you give him one. Likewise, I'm not a fan of pitching to guys like Dee Gordon. I get it in my head those guys are going to bunt for a hit on me, so when I move my infield up they line one right over my player's head.

Jayson Young:Playing on All-Star difficulty, the only lineup that's given me trouble so far is the top and middle portions of the Chicago Cubs' order. Dexter Fowler and Ben Zobrist always seem to weasel their way on base. Then the foursome of Jason Heyward, Anthony Rizzo, Kris Bryant and Kyle Schwarber all have enough pop to go solo or bring home anyone who gets on base. Even their pinch-hitter Jorge Soler is a dangerous batter who can hit righties or lefties. Catcher and shortstop are really the only weak points in the Cubs' lineup, and those two guys still have respectable hitting ratings in the 50s and 60s.

Mike Lowe: The usual idiots online who lay down a straight sacrifice bunt with Jacoby Ellsbury with no runners on base only to beat the 1B to the bag. Luckily, they usually play themselves out of the game by the second or third inning.

Millennium: Nori Aoki. It seems like every time I face him it takes an 8-10 pitch at bat just to get the ball in play. I've tried everything outside of my mom's suggestion to "float it" in there. It worked on Heddo, but not the Notorious Nori. If I had stat tracking for every time I've faced Aoki over the years, I have no doubt in my mind he would be batting 1.000. I have nightmares of slap singles all over the outfield.

Chase Becotte: Albert Pujols owns my soul. It's his to do with it what he pleases. It does not matter if it's a human or AI opponent controlling him, he wrecks my face. Carlos Gonzalez has also become a nemesis over the years, but I truly believe Albert has the gold medal in this category.