MLB The Show 16: The Best Pitcher and Hitter Ballparks
As you progress through your Road to the Show career, there are certain games you "circle on the calendar." Sometimes it's because you'll be playing a division rival or going up against a tough pitcher. If you're like me, however, you're licking your chops when you know your team is traveling to a particular stadium.

If you're a hitter, your eyes get wide for a multi-game home-run derby. As a pitcher, you get hyped to lower your ERA to Pedro Martinez levels. So which stadiums are hitters' havens and which are an oasis for pitchers, you ask? Well, let me hit you with a couple of my favorites on each end of the spectrum.
3. Yankee Stadium

This is admittedly somewhat of a homer pick, but I always look forward to a trip back to The Bronx when playing RttS.
If you're a lefty (or a right-handed pull hitter), stepping to the plate in "The Stadium" makes your mouth water. 314 feet to the right field foul pole is Little League length.
The left-field corner is only slightly deeper at 318 feet. There's a reason the team is perennially called The Bronx Bombers.
2. Globe Life Park in Arlington

My RttS player, Frank Sanders, plays third base for the Texas Rangers so this is his home ballpark.
In last year's game, I couldn't wait to get away from this place as it always seemed like the wind was blowing back towards home plate. This year, however, the tables have turned and balls are flying off my bat at a prodigious rate.
It's only 325 feet down the right-field line so lefties definitely have an advantage in this park. If you're hitting to left field, make sure those balls clear the high fence over there so you can practice your bat-flip technique all week long.
1. Coors Field

The air up there. That's all that can be said about the mother of all home-run parks. Humidor or not, this stadium is the godfather of home runs and offensive firepower in the modern era.
The park's dimensions are cookie-cutter, but it's all about the environment. The thinner air creates less resistance that allows your balls to travel further than it would in other stadiums.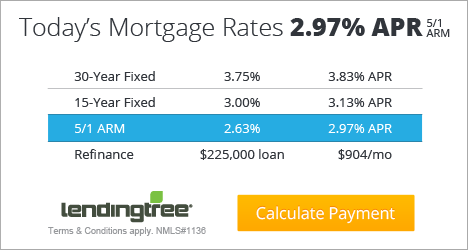 Who cares about physics though? All you need to know is that when you play the Rockies feel free to swing for the fences.

Pitcher-Friendly Parks
If you're standing on the mound, there are few places better to win a Cy Young Award than the home of the Braves.
There's nothing terribly daunting about Turner Field's dimensions, but it's the aura the place gives off that makes me feel like the king of the hill.
2. Dodger Stadium

This place is as scenic as it is stingy on runs. It's only 330 feet down the lines, but it shoots out very quickly, maxing out at 395 feet to dead center.
Plus there's a whopping 75 feet behind the catcher for any foul popups -- that also means that there's 75 feet for a wild pitch to travel so be accurate.
If you're a young pitcher just starting out, you'll thank your lucky stars you're a Dodger because this stadium does a better job of hiding your mistakes than just about any other.
1. Safeco Field

Felix Hernandez is the king not just because he's got great stuff, but also because his home park is the definition of cavernous.
Sure, the field isn't that much larger than other ballparks (405 ft to center), but standing at home plate it really feels that way. A retractable roof keeps out the rain, but pitchers are aided by the fact that stadium is open air in the outfield, meaning that most winds are going to be blowing the balls back into the field of play.
Whether you're a hurler like Randy Johnson or junk baller like R.A. Dickey, you should love being a Mariner.
What parks do you think are the best for pitchers and hitters? Let us know in the comments!