This coming weekend is the sixth annual Giant Bomb Community Endurance Run, in which dozens of our fearless community members will come together to stream some games, raffle off some prizes, and attempt to raise money for Pencils of Promise, a non-profit organization that helps send kids in developing countries to school. If it were up to me, we'd be giving money to an organization that sends kids in developing countries to concerts and bars and late-night underground parties, but sadly no one seems to have made such a non-profit yet.
Anyway, we're trying to raise $4,000 over the course of the weekend, and I think we have a good shot at it! Founded by @jeffrud in 2011, this year our moderator @thatpinguino has taken the lead in organizing the schedule and prizes for this weekend's events, which will kick off tomorrow shortly before UPF and stretch on well into Sunday night. The entire event will be broadcast over on explosiveruns.com, and after UPF tomorrow we'll try to get a few of the streams into our very own chatroom as well. There's a lot of fun stuff going on: Spelunky will be played with feet! People will torture themselves with Final Fantasy X-2! Visual novels! Excitement abounds!
I'll also be streaming a bit myself on Saturday, starting around noon PST. My current plan is to run through some of the last WoW raids to get back into playing shape before Legion (not that LFR raids are much of a challenge), but I'll reserve the right to play whatever the hell I want, thank you very much! I'll be reading the chat here on the site, so feel free to ask me questions in there about whatever you like and we'll call it a Ramblin' Rorie episode.
As part of the raffle prizes, I gathered together some never-produced Giant Bomb merchandise samples to give away! There's a mug sample that we never wound up manufacturing, a couple of thick hoodies with a Bomb logo that we didn't use, and a few hat samples in unused makes, all up for your grabs if you donate some cash towards a good cause.
Big thanks to @thatpinguino for organizing everything this year, as well as everyone who's streaming or plans to contribute! I'm going to copy and paste the current schedule and prize sheets down below; you can also find the updated thread about the Endurance Run on the forums.
The Community Endurance Run is going to kick off .
Several awesome members of the Giantbomb community are going to be streaming raw, uncut, un-stepped-on videogame action on Explosiveruns.com in order to raise money for charity!
The charity we are supporting this year is Pencils of Promise, a non-profit which works with communities in developing countries around the world to build schools and change lives. One hundred percent of the funds donated online to Pencils of Promise go into building schools, training teachers, sending kids to school, and improving sanitation.
Last year we met our goal of sending 12 kids to school for a year, but we're going to up our goal cause that's how momentum works! This year we're aiming to send 16 kids to school! It only costs $250 to send a child to school for one year, so we need to raise $4,000 total. For the price of copies of Garou: Mark of the Wolves you can send 16 kids to school for a year!
We are going to have a number of different events, prizes, and donation incentives running all weekend so be sure to mark the GBCER on your calendar and get ready for the fun and the funding. After last year's events like Super Feet Boy, the FFIX/Shadow of the Colossus speed run showdown, Suikoden II with maximum squirrels, and several food challenges how can you not tune in!
There will be ongoing updates every week leading up to the event so keep checking in!
If you would like to participate in the Community Endurance Run then PM me and I'll get you in on the action. Get #GBCER6 trending! Get hype!
@meatsofevil and friends are going to be playing Dead Rising on Infinite Mode. How long can they survive in a zombie infested mall? How much orange juice will they drink? How many Servebot heads can you have on screen at once? Watch to find the answers to these questions and more!
@thatpinguino, @rothgar, and a few other friends are going to be speed running Final Fantasy Crystal Chronicles in 4 player co-op. Watch as we go for a world record!
@vash10 and friends are going to be playing Realms of the Haunting! Join in on the spooktacular!
@riostarwind is going to be kicking off the Mega Man Legends trilogy with Mega Man Legends!
@personz and friends are going to be having a beat 'em up blowout! They'll be playing Turtles in Time, River City Ransom, and bunch of other classic beat 'em ups. Watch 'em walk to the right and punch fools!
@blzzzrrttt is going to be playing Mahjong Pretty Girls Battle: School Girls Edition. This game is so obscure that the GB wiki doesn't even know about it! Catch the hype wave before it passes you by!
@amlabella is going to be playing Resident Evil HD. This is his first venture into the original Resident Evil game, so get in the chat and tell him what to do! It can only help!
@nickieroonie is playing the new Ratchet and Clank! I hope there's a secret demo room in this game.
@personz is going to be playing Secret of Mana 2! He says he won't rest until he finishes the game, so tune in and give him some support!
@thatpinguino and @rothgar are going to be speed run racing again! This time @rothgar will be playing Valdis Story: Abyssal City and @thatpinguino will be playing Mass Effect. Who will finish their respective game first? Who are you rooting for?
@vash10 and friends are going to be playing Dark Cloud 2! Follow the adventures of wrench boy and sword girl as they traverse a magical realm! The GB wiki page also mentions a mech named Steve so that's probably great.
@riostarwind is continuing the Mega Man Legends trilogy with The Misadventures of Tron Bonne!
@jeffrud and @goodspaceguy are going to be playing Final Fantasy X-2! Dress spheres! J-Pop concerts! The Gullwings! You won't want to miss this amazing game! And hey, maybe @jeffrud will find some more fan-fiction to read or a new mesh tank-top.
@jakob187 will be playing Hearthstone with a twist! He'll be playing with decks you make in chat and he will pay for his successes and failures with donations!
@blzzzrrttt is playing Magical Date EX! I'm sure that game is full of wholesome, Japanese, family-fun! Nothing weird about it at all.
@thatpinguino will be hosting a competitive games showdown between @rothgar and another one of his buddies. In order to keep the element of surprise, all I can tell you is that it involves blindfolds, multiple consoles, and a fancy suit.
@thatpinguino will be making good on last year's promise to play through all of Chocobo Racing! Join in for the story book adventures of Choco and his friends! Maybe we'll even get some multiplayer going afterwards!
@blzzzrrttt talks to Alex Zandra Van Chestein (@havochq) about video games and other similar topics for at least an hour. Come listen to one of the GB community's most prominent game developers talk about games and other stuff! Also buy Chariot!
@amlabella will be continuing his playthrough of Resident Evil HD. Maybe he'll make a Jill Sandwich!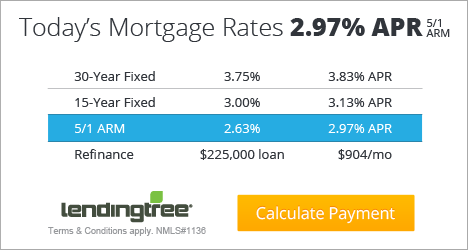 @nickieroonie will be playing Spelunky... If we raise $2,750 by Saturday night this madman is beating Olmec with his toes! What are you doing? Get donating!
@vash10 is continuing his playthrough of Dark Cloud 2! When do these people even sleep?
@thatpinguino is locking @rothgar in a room with Creatures and your donations will determine how long he stays locked in there. It's up to you how long he has to play this amazing "game".
@zolloz89 is playing Tales of Symphonia 2! The Tales so nice they made it twice!
@riostarwind is finishing up the Mega Man Legends trilogy with Mega Man Legends 2!
@vash10 and friends are going to be playing Dark Cloud 2! Watch the exciting conclusion to the adventures of wrench boy and sword girl!
@amlabella is going to be playing Divinity: Original Sin co-op with a buddy! Catch that hot RPG action.
@jeffrud and @goodspaceguy are continuing Final Fantasy X-2! Paine! The Youth League! LeBlanc! O'akka XXIII!
@blzzzrrttt will be playing some kind of visual novel! We're not sure which one he'll be playing, but it will likely be Japanese and feature anime stylings.
1 x Bastion Cold War Kid Poster signed by Greg Kasavin and Logan Cunningham of the Supergiant Games Team donated by @thatpinguino! Minimum $20 donation to enter this raffle.
1 x Mega Man Mega Buster 8GB USB Stick donated by @riostarwind! Minimum $15 donation to enter this raffle.
1 x Custom Back-lit Game Boy modded by @personz! Minimum $50 donation to enter this raffle.
1 x Lesser Dog Painted Wallet painted by @nickieroonie! You can donate $5 for a chance to win, and a max of $20 for 4 chances to win. please indicate that you're donating towards the wallet, and make sure you leave your GB handle, Twitter handle, etc so we can contact you. the name will be drawn after the event is finished.
ALSO! if you win the wallet, you'll be getting a copy of UNDERTALE + UNDERTALE Soundtrack!
ALSO ALSO! if you don't win, you still have a chance to win a copy of UNDERTALE + UNDERTALE Soundtrack! the next 4 names drawn after the winner will receive a copy of the game.
1 x Giantbomb Lost Merch Mug! This exclusive piece of forgotten merch can be yours! $5 per raffle ticket!
1 x Giantbomb Lost Merch Sweatshirt! This exclusive piece of forgotten merch can be yours! $10 per raffle ticket!
4 x Giantbomb Lost Merch Hat! These exclusive pieces of forgotten merch can be yours! $10 per raffle ticket and each ticket is eligible to win one hat!
1 x Giantbomb Lost Merch Shirt! This exclusive piece of forgotten merch can be yours! $10 per raffle ticket!
You can place a bid on any name-able character's name with your donation. Simply include the name you would like in your donation comment. You can also donate to name our home town in FFCC!
If we raise over $3000, @vash10 will play Steel Battalion next year for the GBCER! Make him buy one of those dumb controllers!
If we raise over $2,750 by 11PM, @nickieroonie will beat Spelunky with his feet! Last year he conquered Super Feet Boy, this year it's on to a new challenge!
@nickieroonie has also agreed to paint his toes for charity again this year. For the low, low price of a $10 donation, you can ask @nickieroonie to paint one of his toes with the pattern of your choosing. There is a strict limit of 10 toes so be sure to get your donation in early and leave a comment with your donation describing the pattern you want!
You can donate to choose Commander Shepard's name and gender for @thatpinguino's Mass Effect speed run. Simply include the name and gender you would like in your donation comment.
For every $1000 the charity raises before the run starts, @rothgar will play on a harder difficulty. ($1000 = Hard Mode, $2000 = Veteran Mode, $3000 = God Slayer Mode). For the record, he has never attempted God Slayer mode. He also has game play incentives. $100 - Defeat all optional bosses. $200 - Get S rank all bosses. $300 - No "Retry" allowed. $400 - Get 100% game completion. @thatpinguino needs your help to win this race, so please slow Rothgar down.
You can also choose his character from one of these weirdos:
Wyatt – Strength/Agility – Uses big swords, super high hit combo strings, and high offensive magic to rush down and blow people up.
Reina – Agility/Intelligence – Relies on complex combo strings, assists, and self-buff magic.
Vladyn – Agility/Luck – Summons a flying demon kitty, has the fanciest mobility, shoots guns, best dialogue, and has a possessed demon arm. He also starts in a different spot in the game.
Gilda – Intelligence/Luck – dragon lady, who flies around, uses only magic, fills the screen with hot death like a bullet hell shooter.
@zombiepie has a dilemma that he need your help to solve! He doesn't know what sort of games he should play for the GBCER. You see, he owns every PC Final Fantasy game which puts him in the unique position of being able to scientifically rank every FF game a la Ranking of Fighters. However, he is also well known for suffering through all of the madness in Final Fantasy VIII and he's unlikely to discover the madness in any individual FF game if he only plays each one for a short amount of time. So go ahead and donate to have your voice heard! Include a vote for ZP's fate in the comment of your donation! If ranking of fantasies raises the most money, he will play all of the PC FF games and rank them on a white-board! If an individual FF game raises the most money, he will play that game for as long as he can stomach!
@vash10 was lucky enough to find a copy of the novelization of the first Mortal Kombat movie! During his steams he and a friend are going to read a chapter for every $50 we raise! So go ahead, tuck yourself into bed, and get ready for a calming story about your buddy Liu Kang and his ability to snap necks.
@jakob187 will play with a deck you create. He's playing sets of ten games in Ranked. If he has a majority of losses, he donates $5.00 to the charity. If he has a majority of wins, he donates $10.00. People who donate $5.00 can challenge me to a duel. If I lose the duel, I donate $5.00 to charity.
Every dollar you donate towards making @rothgar play creatures will extend his time by 2 minutes. He will keep playing creatures until the money dries up or he breaks.
@thatpinguino has been interviewing many of the participants of the GBCER in the lead up to this year's event. So if you want to get to know the folks you'll be watching and what they're playing this year, feel free to check out the interviews